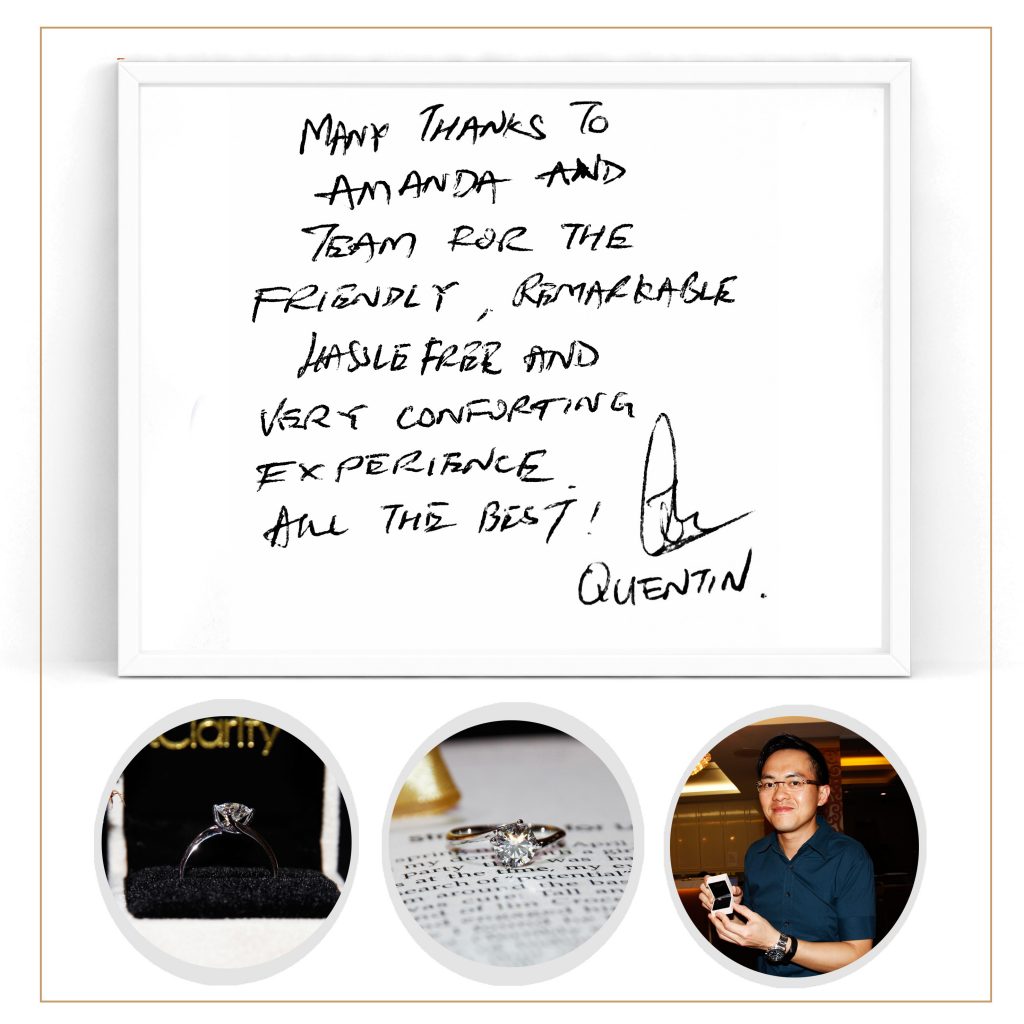 "Many thanks to Amanda and team for the friendly, remarkable hassle free and very comforting experience. All the best!" – Quentin
Thank you Quentin for celebrating love with #eClarity. May your love story be as magical and charming as in fairy tales. Congratulations on your successful proposal.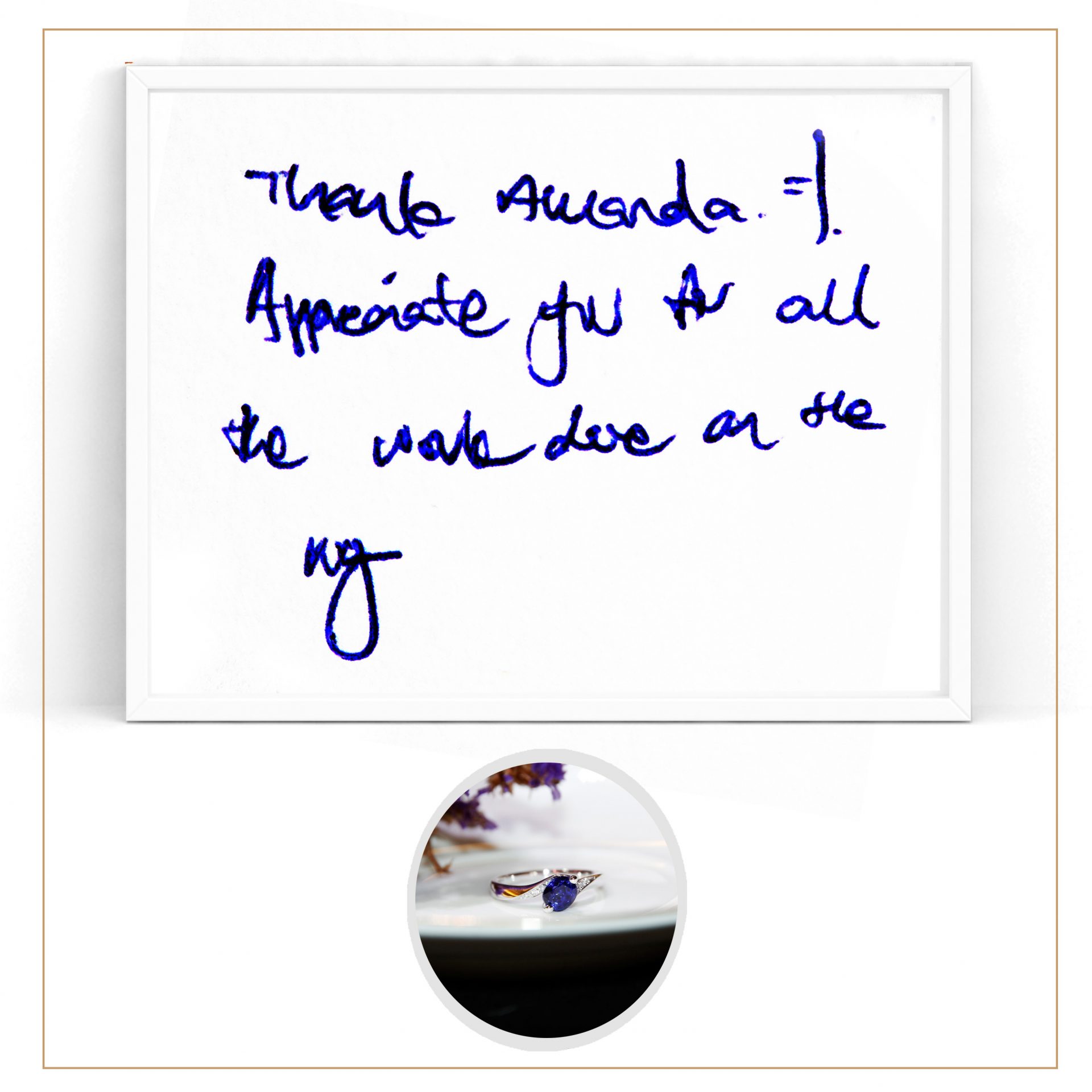 "Thank Amanda 😊 Appreciate you for all the work due on the ring."
Thank you Ming Wei for celebrating love with #eClarity. Always walk along together hand in hand, always cherish your love. Wishing you a blissful and beautiful married life.
#bluesapphire

"Thanks Amanda & colleagues for the great hep & education! Greatly appreciate it." – Reuben
Thank you Reuben for celebrating love with #eClarity. It is a great blessing to find your true love, and to share one dream together with one another. Wishing the 2 of you joyful wedding and blissful marriage, our warmest congratulations on your brilliant engagement.

"Thanks Ivy for your good service & very clear explanations! I'm very satisfied with the diamond ring which I bought. I will come again! Thank you!!" – Kar Mui
Thank you Kar Mui for celebrating love with #eClarity. May love, harmony and understanding be with your marriage union. Most heartfelt congratulations from all of us on your blissful engagement.
#eClarity #wedding #diamonds #jewellery #gold #18k #weddingbands #rings #love